Best Bruno Baltas Vejas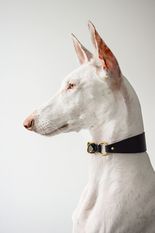 Race:

Hårlag:

Glathåret

Opdrættet i:

Kaldenavn:

Best

Fødselsdato:

04.07.2015 (4 År, 8 Måneder)

Størrelse / Vægt:

74 cm / 32 kg

Chipnummer:

Synlig for registrerede medlemmer

Stambogsnummer:

LSVK IP 0010/15

2. stambogsnummer:

AW 0904178

Opdrætter organisation:

Synlig for registrerede medlemmer

Skue resultat:

LT jCH, LT CH, LV CH, PL CH, C.I.B, EUROPEAN WINNER'18,

Uddannelsesbetegnelse:

Synlig for registrerede medlemmer

Sundhedsresultater:

Synlig for registrerede medlemmer

Ejer:

Synlig for registrerede medlemmer

Opdrætter:

Synlig for registrerede medlemmer
Bloodtracking
3rd degree work... flere

0

1234
WD-Health: Helbredsresultater for Best Bruno Baltas Vejas

På working-dog tages sundhedsdataene meget seriøst.
Derfor er det nu muligt at vise de data, der er verificeret af working-dog.
Grønmærkerede resultater er kontrolleret og kan ikke ændres. Sort markerede poster er ukontrolleret.
1. Generation
2. Generation
3. Generation

Ingen dokumenter tilgængelige.
Sharpening response and his get into the #heel groove. With such body structure??? "around the back" or "u turn" gives us a straighter finish into heel position rather than a left-finish

Blood tracking UKDTR Training Day at Thoresby Park, Nottingham. Implementation of professional knowledge and practices: Learned how to investigate the shooting scene, how to set and prepare the track, and most important during the tracking #podencoibicenco BES brought best from start to finish. Confidently stride into uncharted British forest territory and showed his capability of using all his senses.

Going to the starting point, but BES already switched on his nose and knows what task awaits him :) The Easter Blood tracking training: 700 long trial, 6hours old blood track.
CRUFTS 2020 Open class, RESERVE, 4/5

What a peak performance BES showed during the UKDTR bloodtracking training day at Warwickshire ? We Did 2️⃣ blood tracks Second one was a new level for us! IMITATION OF ACTUAL ANIMAL BLOOD TRACKING. The track was unmarked, we were told rough shot site location and had to find where the animal went. BES picked up the scent and flew with his own gusts of wind! AMAZING JOB!

After a good tracking work extremely rewarding #deerhead

The top of 'Tegg's nose'

14miles hike over The Roaches, Hen Cloud and Lud's Church clifs, The Peak District

Hiking